Virtual reality continues to be an industry of constant innovation and disruption as it grows into one of the most powerful story telling technologies in modern times.
We are still early in the game and VR content is not cheap to produce. But the expense helps creators come together to work in innovative ways to tackle their problems. The VR community is a supportive place where all are working to make VR more mainstream. They need to grow the movement and yield real revenue to continue to match the pace of investment and innovation.
Recently the cover of the NY Times business section had a whole story on the VR experience called "The Void."  This month Cliff Plummer, former CEO of Jaunt, was brought in as CEO of this new VR "arcade." The story also highlights how IMAX and Madame Tussaud's have recently bet on VR experiences already paying off handsomely.
I have seen a lot amazing activations in the space but with more investment and energy, I think VR can be a bigger hit for brands and fans (especially after the success of Pokeman GO and Spectacles with AR). I'm getting excited about selling tickets to an all VR venue like The Void.
Well, I'm going to be talking more about VR while moderating an exciting panel at The Digital Hollywood, Media Summit on March 8th in NYC. Feel free to put friend of Jesse Kirshbaum for a 15% discount on tickets or if you want a press pass, give me a shout too.
---
BEATS
Soundtrack Your Brand, a 'Spotify for B2B' nabs $22M for expansion 
TechCrunch
Ticketfly Helped Pandora Create a 'Full-Stack' Music Company
Cuepoint
Four Companies That Could Buy Spotify
MIDIA
Bandcamp Quadrupled Signups By Removing 'Fan Account' Restrictions
Music Ally
Google to make it tougher to search for illegal streaming and download sites
Business Insider
Grammys return to NYC could mean MSG and Barclays bidding war
NYPost
Hollywood Has No Idea What to Do with VR
MIT Tech Review
5 Things You Need To Know in Hip-Hop + Tech
Okayplayer
---
BYTES
LISTEN
Listen to Drake talk his relationships with Kanye West Jay Z, Meek Mill and more.
WATCH
ZinePak founder talks about her company that is dedicated to SuperFans and her work with entertainers as diverse as Katy Perry and KISS.
Kim Kaupe – Leaders Create Leaders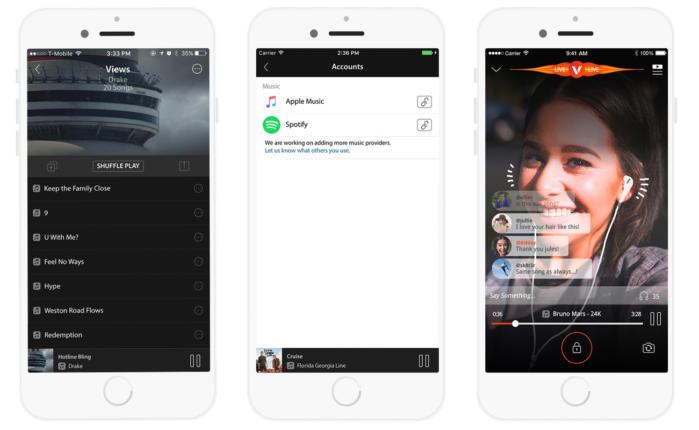 DOWNLOAD
ICYMI last time, Vertigo is blowing up because of it's music-sharing ability to create a bridge between Apple Music and Spotify.
CHARGED UP
Childhood Dreams is a Hype Machine approved track that is a sleek, dancefloor-ready hit that looks back on younger times
ARY – Childhood Dreams

---
---
Also published on Medium.